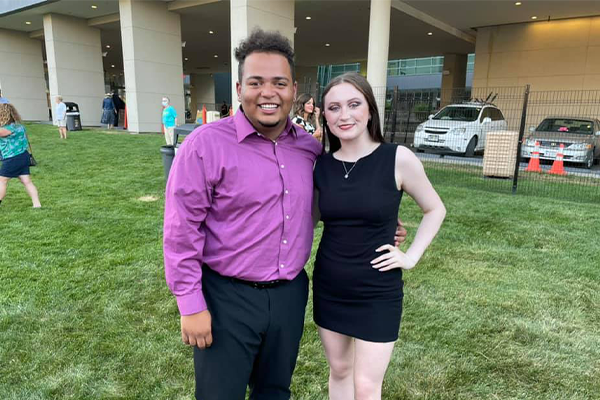 Nathan Hiykel and Audrey Saucier

OMAHA, Neb., (June 8, 2021) – Omaha Performing Arts is pleased to congratulate two outstanding students as the 2021 Nebraska High School Theater Academy winners.
Burke High School graduate Audrey Saucier and Blair High School graduate Nathan Hiykel have been named the top two performers in the state by the Nebraska High School Theater Academy (NHSTA) and were honored at the NHSTA Showcase on Monday evening.
Saucier and Hiykel will represent Nebraska at the Broadway League's National High School Musical Theatre Awards®, known as the Jimmy Awards®, in an online performance held Thursday, July 15, 2021. They will join 70 students from 35 regions across the United States in a week of online coaching with Broadway artists and industry experts. The students will compete for top performance awards along with 20 additional awards and scholarships.
About the finalists
BEST ACTRESS – AUDREY SAUCIER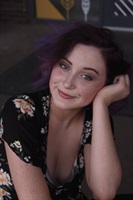 Audrey Saucier is a recent graduate of Omaha Burke High School and is ecstatic to have been chosen as a national finalist through the Nebraska High School Theater Academy her senior year. Two of her favorite roles include The Baker's Wife in Into the Woods and Brooke Rodgers in Goosebumps: The Phantom of the Auditorium. Audrey was also seen as Boy William in Opera Omaha's world premiere production of Stranger in Paradise as well as Junie B. in Junie B. Jones, Jr. at the Junior Theater Festival's New Works Showcase in Sacramento. In high school, Audrey co-directed the play Subtext and assistant directed the play Eurydice. She served for two years as State Representative on the Burke High Thespian Board. She will continue her training at the Open Jar Institute in New York City this summer and then at the University of South Dakota in the fall where she will pursue a BFA in Musical Theatre with a minor in directing.
BEST ACTOR – NATHAN HIYKEL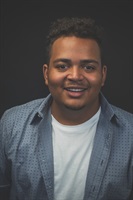 Nathan Hiykel has been heavily involved in the arts; frequently placing in speech, acting as a dance captain in show choir, becoming drama club president, and participating in over 10 theater productions within and outside of Blair High School. He has been a volunteer for the Blair Public Library and was a summer volunteer at Belvedere Elementary School. Nathan would like to thank the many teachers and mentors that aided him in a successful high school career. Nathan plans to attend Northwestern University to dual degree in Biomedical Engineering and Theater, and his ultimate goal is to spend time as an actor and to gain a career in biomechanics.
The Nebraska High School Theater Academy celebrates the power of the arts and supports high school and middle school theater programs by connecting teachers and students with learning opportunities with Broadway stars, theater and backstage professionals. Students also receive professional feedback on school performances and additional performance opportunities. The NHSTA program began in 2013 with 22 Omaha-area schools and now reaches more than 6,000 students across Nebraska each year.
The Nebraska High School Theater Academy is sponsored by the Dillon Foundation, Midlands Community Foundation, Nebraska Arts Council, Nebraska Cultural Endowment, Presenter's Circle, The Rebensdorf Family Foundation, John A. and Dianne M. Scott Fund, J. William and Ruth Lind Scott Fund, Ken and Ann Stinson, Wells Fargo and Woods Charitable Fund.
To learn more about the Nebraska High School Theater Academy visit NebraskaHSTA.org