Oct 29, 2020, 16:44 PM by Dara Hogan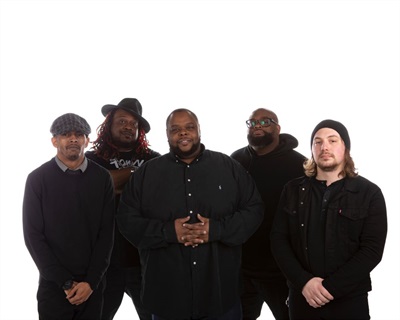 OMAHA, Neb. (October 8, 2020) – Omaha Performing Arts announces Big Wade & The Black Swan Theory coming to the Holland Performing Arts Center's 1200 Club in the Suzanne and Walter Scott Recital Hall on Friday, November 20 at 7:30 PM.
Tickets, starting at $19, are on sale NOW at TicketOmaha.com. This performance will feature limited seating capacity to allow for social distancing. Masks are required to attend.
Prepare for a high energy blend of soul, funk, R&B and jazz music with Big Wade & The Black Swan Theory. They deliver a show unlike any other, providing timeless music while fusing genres and sounds to provide a truly unique experience every time.
The ensemble consists of lead singer and pianist, Lewade "BIG Wade" Milliner. The group consists of musicians from all over the country, from the West Coast to the South. They are currently working on releasing two new projects this year to follow up their successful debut "The Exxperience."
This 1200 Club performance is sponsored by Mutual of Omaha.