Omaha Performing Arts announces free family weekend to kick off performance season
OMAHA, Neb. (August 25, 2020) – Omaha Performing Arts is excited to bring live entertainment back to the Holland Performing Arts Center next month. O-pa invites patrons to Holland Center Outdoors, featuring two days of free music and family activities September 25 and 26, 2020.
All events will take place on the east lawn next to the Holland Performing Arts Center, located at 12th and Dodge streets in downtown Omaha. Holland Center Outdoors features socially distanced lawn squares for 1 to 8 people each, along with procedures providing audience, artists, staff and volunteers with a safe experience. Food will be provided by some of Omaha's best food trucks. Concessions and bar service will also be available.
"We have heard from many patrons who've missed attending live performances these past months, and we have missed them too!" said Omaha Performing Arts President Joan Squires. "We are excited to present performances to safely bring people together again to enjoy the music and fun activities."
Holland Center Outdoors Schedule
Friday, September 25, 2020
7 PM - The Swon Brothers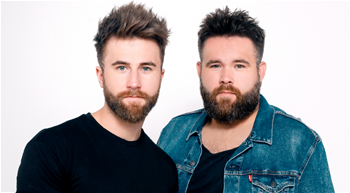 The Swon Brothers gained notoriety on NBC's "The Voice." The duo has been nominated for ACM and CMA "Vocal Duo of the Year" and have toured with both Carrie Underwood and Brad Paisley in recent years.
Saturday, September 26, 2020
12 – 4 PM – Family Fun Festival
Lay out your blankets and chairs in our lawn squares and safely enjoy Root Marm Chicken Farm Jug Band, the Marcos Mora Band and other local family favorites live on stage. Activities will include jugglers, acrobats, circus artists and more in partnership with the Omaha Children's Museum.
7 PM – Bassel & The Supernaturals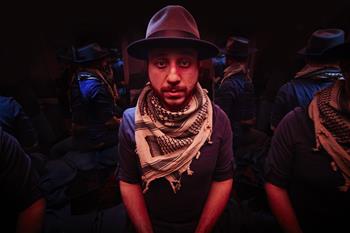 Influenced by the music of Otis Redding, Snarky Puppy and Steely Dan, Bassel & the Supernaturals bring soulful sound to more than 300 cities around the globe each year.

More Holland Center Outdoors schedule and activity information will be released soon.


---
Additional Performances and Updates
Several new shows have been added since O-pa announced its performance season, and others have been rescheduled. Updated 20/21 performances include:
1200 Club Big Wade & The Black Swan Theory – New
November 20, 2020 | Holland Center | Scott Recital Hall | 7:30 PM

Bria Skonberg – New
February 26, 2021 | Holland Center | Scott Recital Hall | 7:30 PM

Raul Midón – New
March 20, 2021 | Holland Center | Scott Recital Hall | 7:30 PM

Youn Sun Nah – New
April 30, 2021 | Holland Center | Scott Recital Hall | 7:30 PM
---
National Geographic Live!
Improbable Ascent with paraclimber Maureen Beck
May 25, 2021 | Holland Center | 7:30 PM

Invisible Wonders with photographer Anand Varma
June 29, 2021 | Holland Center | 7:30 PM
---
Dance
Russian National Ballet presents Swan Lake
June 26, 2021 | Orpheum Theater | 7:30 PM
---
Other Performances
Performances will take place as scheduled beginning with Chicago Plays the Stones October 29, 2020. Visit Ticket Omaha for a full 20/21 listing. Performances listed below are recently added or rescheduled.

David Benoit Christmas Tribute to Charlie Brown
with special guest James Tormé – New
December 11, 2020 | Holland Center | 7:30 PM

Menopause the Musical
March 7, 2021 | Orpheum Theater | 7:30 PM

Boz Scaggs: Out of the Blues tour
October 6, 2020 October 2, 2021 | Holland Center | 7:30 PM

Hip Hop Nutcracker
November 27, 2021 | Orpheum Theater | 7:30 PM

Celtic Woman Celebration – 15 Years of Music & Magic
June 1, 2021 | Orpheum Theater | 7:30 PM

Maks & Val Live
June 26, 2021 | Holland Center | 7:30 PM

Madagascar the Musical
March 26, 2022 | Orpheum Theater | 7:30 PM
---
Jazz
Previously announced performance dates are unchanged.
---
Broadway
Information about the upcoming Broadway season will be released in a few weeks as those show details are confirmed.
---
Commitment to Safety
As O-pa prepares to reopen the Orpheum Theater and Holland Performing Arts Center, nothing is more important than the health and safety of patrons, staff, artists, volunteers and the community. To ensure the safety of those who work at and visit the venues, O-pa has implemented several changes to provide the best performing arts experience.
Enhanced Cleaning & Sanitation - Electrostatic technology disinfecting large common areas, enhanced sanitizing of high touch surfaces with hospital grade disinfectant and hand sanitizing stations throughout the venue
Heating and Cooling System – Upgrades to air handling units includes bipolar ionization filtering out viruses through ventilation
Staff Precautions – Staff and volunteers are required to wear face masks and receive temperature checks. Anyone with a temperature above 100° or experiencing symptoms will not be permitted onsite
Touchless Experience - Faster and more efficient entry into the venues with touchless security checks, ticket scanning and cashless transactions
Find the most updated information about sanitation policies and reopening procedures at o-pa.org/covidprecautions.

These dates are subject to change. In the event of date changes or cancellations, Omaha Performing Arts will email ticket holders to inform them of new dates and ticketing options. Patrons with questions may email ticketomaha@o-pa.org. Omaha Performing Arts also regularly posts performance updates to Ticket Omaha, along with O-pa's Twitter, Facebook and Instagram pages. Patrons can also sign up for the latest updates at O-pa.org.