May 8, 2020, 09:52 AM by Kelly Bartnick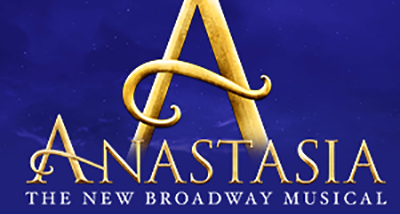 Due to ongoing health and safety concerns surrounding the COVID-19 pandemic, Omaha Performing Arts announced today that performances of the Broadway touring production ANASTASIA, scheduled June 2-7, 2020 at the Orpheum Theater are postponed to a later date.
O-pa asks ticket holders to keep their tickets while we work on rescheduling new performance dates. Ticket Omaha will be in touch with updates as they are available. If Omaha Performing Arts is unable to reschedule the performances, ticket holders will be notified with their ticketing options via email.
"Thanks to our patrons for their patience and understanding as we continue to navigate the suspension of performances and events during this global health crisis," said O-pa President Joan Squires. "While this decision is a difficult one, it is clear that this postponement is in the best interest of the health and safety of our artists, staff, volunteers, and community."
The Orpheum Theater and Holland Performing Arts Center remain closed during this time. O-pa staff are working on a plan to reopen the buildings when it is safe to do so again. Meanwhile, Omaha Performing Arts has a variety of free entertainment and education experiences online. Visit https://o-pa.org/digital-learning for the latest opportunities. Patrons can also find performance updates at O-pa.org and TicketOmaha.com.