May 7, 2019, 11:08 AM by Kelly Bartnick
LIZZ WRIGHT'S "SMOOTH" VOCALS
WRAP UP 2018/2019 JAZZ SERIES
AT HOLLAND CENTER MAY 16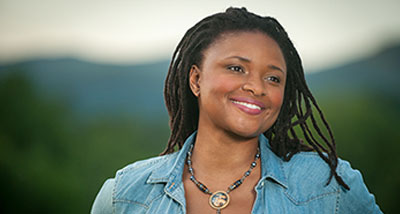 Omaha Performing Arts presents acclaimed jazz vocalist Lizz Wright Thursday, May 16, 2019 at 7:30 PM live in Kiewit Hall at the Holland Performing Arts Center. Tickets start at $15 at TicketOmaha.com, in person at the Ticket Omaha* Box Office inside the Holland Performing Arts Center, or by calling (402) 345-0606.

Wright brings brilliant color and vibrancy to original works and compositions by some of the greatest songwriters of our time. Through an inimitable voice that The New York Times touts as, "a smooth, dark alto possessed of qualities you might associate with barrel-aged bourbon or butter-soft leather," Wright sings with a soaring reflection of the cultural fabric of America.

At the age of 22, Wright made a name for herself nationally as a vocalist with a touring concert tribute to Billie Holiday, where her poised performance stole the show. At 23, she signed with Verve Records for the release of "Salt," which topped Billboard's contemporary jazz charts. Her subsequent albums continued to top the charts and her latest single "Lean In" landed on former President Barack Obama's 2016 Summer Playlist. Wright has released five albums and is now known as one of the most venerable popular singers of her generation.