Oct 17, 2017, 17:27 PM by Kelly Bartnick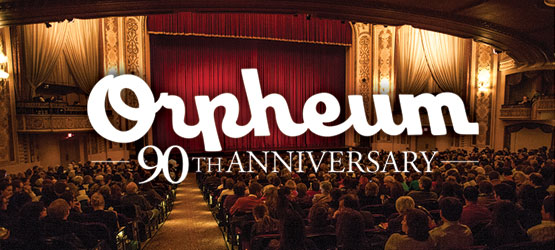 CELEBRATE THE ORPHEUM THEATER'S 90TH ANNIVERSARY THIS SUNDAY, OCTOBER 22 WITH OMAHA PERFORMING ARTS
Free open house event includes behind-the-scenes building tours, artifacts and more
OMAHA, Neb. (October 17, 2017) – Omaha Performing Arts is opening the doors of the Orpheum Theater to the community Sunday, October 22 to commemorate the beloved building's 90th anniversary from 1 PM to 5 PM.

The free open house will feature historical exhibits from the theater's past as a vaudeville theater, movie house and performing arts center. Community members can also take tours of the building—including the stage, dressing rooms, lobbies and Slosburg Hall—and have an opportunity to learn more about the theater's unique architectural features and building improvements throughout the years.

Omaha Performing Arts spent $3 million this past summer to refresh the building. Improvements include new and re-upholstered seats, new carpet, ceiling repairs, the Tonniges Family Ambassador Room and brighter, more efficient LED lighting throughout the theater. Omaha Performing Arts has spent more than $20 million to improve the Orpheum since assuming management of it from the City of Omaha in 2002.

The Orpheum was constructed in 1927 at a cost of $2 million. More than 3,000 people attended an opening gala for the building. Eighty-five percent of all fixtures in the building are original, including furniture, metal work, draperies, marble and plaster work.
No tickets are necessary for the open house.

Phones and cameras are welcome. Like other performances, security will perform bag checks at the door.