Jul 10, 2017, 10:22 AM by Kelly Bartnick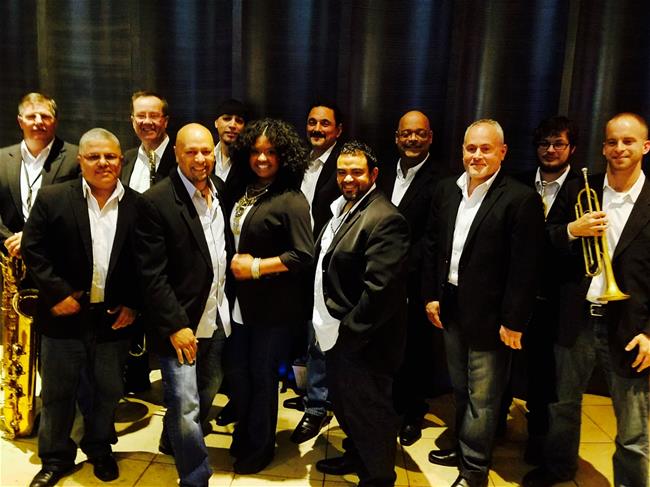 Experience a night of Latin jazz, salsa, bachata and merengue at Midtown Crossing
OMAHA, Neb. – (July 5, 2017) – Omaha Performing Arts' free concert series Jazz on the Green at Midtown Crossing continues Thursday, July 13 with Latin jazz group Hector Rosado y Su Orchestra HACHE. The presenting sponsor for Jazz on the Green at Midtown Crossing is Mutual of Omaha. The headliner begins at 7:30 PM on stage at Turner Park, 30th and Farnam. The park opens at 5:00 PM with pre-show entertainment starting at 6:30 PM.

Hector Rosado y Su Orchestra HACHE is on a mission to keep the salsa music tradition alive. An accomplished percussionist, Rosado has toured with the best in Latin jazz, including music titan Tito Puente. The band's sizzlin' sounds will get the audience on their feet. Pre-show Salsa Lessons will be taught by Omaha Ballroom beginning at 6:30 PM.

All Jazz on the Green at Midtown Crossing concerts are free to the public, with no reservations or tickets needed. Seating in the grassy circular area of Turner Park with a direct view of the stage, is permitted at 5:00 PM. Green spaces outside the bowl will be available before 5:00 PM. Pre-show entertainment begins at 6:30 PM and the headlining performance starts at 7:30 PM.
This year's Jazz on the Green at Midtown Crossing includes:
Thursday, July 20: Sugar Thieves (soulful blend of blues, jazz, folk, and country)
Thursday, July 27: Bayou City Brass Band (paying homage to traditional New Orleans second-line style with an original sound all their own)
Thursday, August 3: The Ron E. Beck Soul Revue with A Family Affair (Omaha-native Blues singer and percussionist)
Thursday, August 10: Sammy Miller and the Congregation (Grammy-nominated band featuring joyful jazz)
Midtown Crossing offers convenient and secure parking for more than 3,000 vehicles. Two parking garages are easily accessible from 33rd, Farnam and Harney streets. In both garages, the first three hours are free, and visitors pay only $1 for each hour thereafter.

Midtown Crossing vendors will have food and beverages available for purchase. Outside food and beverages are also allowed, excluding hard liquor. Beer and wine are okay.
The lead sponsor for Omaha Performing Arts presents Jazz on the Green at Midtown Crossing is Mutual of Omaha. Concert sponsors include C&A Industries, Cox Communications, Beardmore Subaru, Fran and Rich Juro and Omaha Performing Arts' young professionals group 40 Below. Media sponsors for this year's series are KETV, KIOS and Omaha World-Herald. Even Hotels Omaha is hospitality sponsor.

For more information visit JazzOnTheGreenOmaha.com.