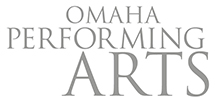 OMAHA, NEBRASKA – (May 23, 2016)
– A new summer movie series launches at the Orpheum Theater when Omaha Performing Arts presents
Cox Sing-Along-a
[sic]
Movies
:
Sing-a-Long-a Sound of Music
Tuesday, July 19 and
Sing-a-Long-a Grease
, Tuesday, August 2. Both shows are sponsored by Cox Communications and will start at 7:00 p.m. Tickets go on sale on Wednesday, May 25 at 10:00 a.m. Tickets are $5 for children 12 and under and $10 for adults. They are available on line at
www.ticketomaha.com
, by calling 402.345.0606 or at the Ticket Omaha Box Office or inside the Holland Performing Arts Center, 12th and Douglas.
"We were looking for something that's fun for the whole family, very inclusive and interactive," said Kendra Whitlock Ingram, Omaha Performing Arts Vice President of Programming and Education. "With these Sing-a Long-a movies, the audiences are the stars of the show. It's a great way to spend a summer evening."
The Sing-a-Long-a craze started in the United Kingdom in 1999 and has become a worldwide hit, playing to packed houses across the globe with over 10,000 performances in 11 different countries. Sing-a-Long-a films have filled the Hollywood Bowl in Los Angeles seven times.
The Cox Sing-a-Long-a Movies will include the screening of each classic film in glorious Technicolor, complete with subtitles so that the entire audience can sing along. The fun-filled shows will start with a vocal warm-up led by the evening's host, who also takes the audience through complimentary "Magic Moments Fun Packs," containing various props to be used at strategic points throughout the film.
The shows also include a costume contest prior to each movie. Costumes should be based on that movie's theme. Everyone who arrives in costume (it's optional) is invited on the stage to show off their fantastic tailoring skills and vie for prizes. Producers say audiences get quite creative. For
Sing-a-Long-a The Sound of Music
they've seen girls in white dresses with blue satin sashes; a lonely goatherd; a man in a gold lycra cat suit (Ray, a Drop of Golden Sun); a man dressed in work overalls and a tool belt (Chris the Plumber) and many more.
Sing-a-Long-a Grease
gives everyone the opportunity to relive this classic dressed in the finest leather jacket or poodle skirt and to be a T-bird or a Pink Lady while entering the costume competition. Grease audiences can sport pink wigs or greased quaffs while belting out "You're The One That I Want" with John Travolta and Olivia Newton John. Audiences also learn the hand-jive.
Both movies are suitable for children although Producer Ben Freedman said the performances can sometimes get a little lively and may be more suitable for older children.
The Sing-a-Long-a Sound of Music
runs 3 hours and 50 minutes with an intermission while
Sing-a-Long-a Grease
runs 2 hours and 20 minutes. For more information on this fun summertime craze, check out the
www.singalonga.net
website or go to
www.omahaperformingarts.org
.