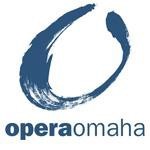 Media Contact:
Katie Broman, Director of Marketing / Public Relations
(402) 346-4398, ext. 204
kbroman@operaomaha.org
(OMAHA, NE)
— General Director Roger Weitz announced today that Opera Omaha will celebrate its 60th Anniversary season by adding an annual spring festival to its schedule, expanding the company's programming and community engagement. The new annual festival, starting in the spring of 2018, will build upon Opera Omaha's ongoing collaboration with James Darrah and his L.A.-based artist collective, Chromatic. James Darrah will serve as the festival's artistic director. The inaugural festival will feature two fully staged productions including a new production of a world premiere opera,
Proving Up
, by the creative team of Composer Missy Mazzoli and Librettist Royce Vavrek, in addition to smaller performances and events throughout the community.
Origins of the Festival
Opera Omaha's new festival is a cornerstone of the company's recently approved strategic plan with goals of serving as a cultural resource to Omaha and the surrounding area; to produce compelling work that is recognized nationally and celebrated locally; to cultivate engaged patrons and supporters; and to operate a high performing 21st century opera company. The festival will enable Opera Omaha to pursue one of the plan's key strategies: programming diversification and innovation. It will be anchored with a full production in the Orpheum Theater and a second opera fully-produced in an alternative venue. The two operas will be supplemented by immersive events and performances with partnering organizations, venues, restaurants and bars. The festival will span a four-week period each spring featuring an annual roster of artists in residence in Omaha.
Information on Opera Omaha's 60th Anniversary, 2017-2018 season – including details of festival events and performances – will be announced in early 2017.
About Festival Artistic Director James Darrah
Los Angeles-based director and designer James Darrah made his Opera Omaha debut in 2014 with
Agrippina
and returned the following seasons to direct
A Flowering Tree
and
Semele
. Darrah also curated Opera Omaha's 2014-2016 galas held in the unconventional venues: Paxton & Vierling Steel, Co., Crossroads Mall and Omar Baking Co. As a co-founder of the LA-based production and design company Chromatic, he has worked to develop a collective of 16 interdisciplinary artists who collaborate to create aesthetic, theatrical events across blurring mediums that include original productions of opera, theatre, installations and events.
About Proving Up
Set in 1877 on a homestead in Nebraska,
Proving Up
depicts the perilous early days on the prairie and the hellish heartaches and conditions endured to own a piece of land – a piece of the American dream. Created by one of the opera world's eminent creative teams, Missy Mazzoli and Royce Vavrek,
Proving Up
is co-commissioned by Washington National Opera, Opera Omaha and Miller Theater. Mazzoli was recently deemed "one of the more consistently inventive, surprising composers now working in New York" (
The New York Times
), "Brooklyn's post-millennial Mozart" (
Time Out New York
) and "one of the new wave of scarily smart young composers" (
sequenza21.com
). Vavrek is a librettist and lyricist known as "an exemplary creator of operatic prose" (
The New York Times
) and "a favorite collaborator of the postclassical set" (
Time Out New York
). His writing has been called "sharp, crisp, witty" (
See Magazine
), "meticulous" (
Operavore, WQXR Radio
), "full-throated" (
CulturePOP
), "taut" (
The New Yorker
), "dramatically wild" and "exhilarating" (
The New York Times
).
For more information, contact Opera Omaha at (402) 346-4398 or
www.operaomaha.org
.