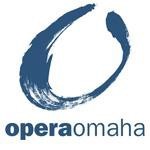 (OMAHA, NE) — Opera Omaha's
Semele
by George Frideric Handel plays at the Orpheum Theater Friday, April 8, 2016, 7:30 p.m. and Sunday, April 10, 2016, 2 p.m. Directed by James Darrah and conducted by Stephen Stubbs, this is the first time that Opera Omaha has produced Handel's mythological dark comedy.
Visionary director James Darrah and his creative team Chromatic (
Agrippina
, 2014 and A Flowering Tree, 2015) return to Opera Omaha with a new production of Handel's
Semele
– a darkly comic mythological story of a mortal woman's tryst with a dangerous god. Featuring some of Handel's most glorious orchestral and virtuosic vocal writing,
Semele
is an opera of unbridled lust, jealousy, and revenge. Early music specialist and Grammy® winning conductor, Stephen Stubbs (Agrippina, 2014), will lead another exceptional ensemble of artists.
Opera:
Semele
by George Frideric Handel
Dates:
Friday, April 8, 2015 at 7:30 p.m.
Sunday, April 10, 2015 at 2:00 p.m.
Credits:
First Opera Omaha Performance
World Premiere: Covent Garden, London, Feb. 10, 1744
Approximate running time: 3 hours including one intermission
Sung in English with English supertitles
Co-production with Opera Omaha and Opera Philadelphia
Cast:
Semele | Mary Feminear*
Cadmus/Somnus | Aubrey Allicock*
Jupiter | William Ferguson
Juno/Ino | Peabody Southwell
Athamas | Ray Chenez*
Iris | Liz Lang*
Principal Dancer | Janice Lancaster Larsen*
Dancer | Christopher Bordenave*
Dancer | Nicholas Korkos*
Dancer | Sam Shapiro*
Dancer | Benjamin Wardell*
Juno/Ino Cover | Nikola Printz*
Creative Team:
Conductor/Harpsichord | Stephen Stubbs
Director | James Darrah
Choreographer | Gustavo Ramírez Sansano*
Scenic & Lighting Designers | Emily Anne MacDonald & Cameron Jaye Mock
Projection Designer | Adam Larsen
Costume Designer | Sarah Schuessler
Makeup and Hair Design by | Ronell Oliveri
Chorus Master | J. Gawf
Stage Manager | Erin Thompson-Janszen
Rehearsal Accompanist/Harpsichord | Jonathan Oddie*
Continuo Cello | David Morris
Assistant Director | James Blaszko*
Assistant Choreographer | Christopher Bordenave*
*Opera Omaha Mainstage Debut
TICKETS AND INFORMATION
Single tickets for Opera Omaha's 2015–16 Season are priced from $19 to $99 for all operas. Visit
www.TicketOmaha.com
for further details, or call Ticket Omaha's Box Office at (402) 345-0606.
Production sponsored by Mutual of Omaha, Husch Blackwell, Iowa West Foundation, Cindy & Mogens Bay, Richard D. Holland, and Cutchall Management Co.
EVENTS
Opera Prelude:
Opera Omaha presents pre-performance insights on Friday, April 8, 6:40-7 p.m. and Sunday, April 10, 1:10-1:30 p.m. These 20-minute informal discussions with the conductor Stephen Stubbs are free to ticket holders and take place in the Grand Lobby, Orpheum Theater.
Midday Music:
a free lunchtime preview on Friday, April 1, 12:15 p.m. featuring Director James Darrah and a performance by a
Semele
performer. Midday Music will be held at Opera Omaha's rehearsal room (1850 Farnam St.) and provide entertainment and behind-the-scenes insight into the production.

About Opera Omaha
Opera Omaha, the only professional opera company in Nebraska, began in 1958 as the Omaha Civic Opera Society, a volunteer association, and with tremendous community support became fully professional by 1970. Opera Omaha produces a season of original mainstage productions, presented at the historic Orpheum Theater, and smaller productions and musical events throughout the community. Opera Omaha is internationally known for its productions of eight world premieres and four American premieres of classical masterpieces and is highly regarded regionally for extensive education and outreach programs.
Visit
www.operaomaha.org
for more information.