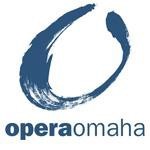 Omaha, Neb. (January 25, 2016) — Opera Omaha's
The Girl of the Golden West
(
La fanciulla del West
) by Giacomo Puccini plays at the Orpheum Theater Friday, Feb. 12, 2016, 7:30 p.m. and Sunday, Feb. 14, 2016, 2 p.m. Directed by Lillian Groag and conducted by Andrew Bisantz, this is the first time that Opera Omaha has produced Puccini's great American Western opera.
Set in the saloon of a California mining camp during the Gold Rush,
The Girl of the Golden West
(
La fanciulla del West
) has all the grit and grandeur of our greatest western films. Puccini's soaring melodies provide the heartbeat of a dramatic love story filled with passion, redemption and forgiveness. This period production is part of Westward O!, a city-wide arts festival celebrating the frontier and American West.
Opera:
The Girl of the Golden West
by Giacomo Puccini
Dates:

Friday, February 12, 2015 at 7:30 p.m.
Sunday, February 14, 2015 at 2:00 p.m.
Credits:
Libretto by Guelfo Civinini and Carlo Zangarini
First Opera Omaha Performance
World Premiere: New York, Metropolitan Opera House, Dec. 10, 1910
Approximate running time: 3 hours including two intermissions
Sung in Italian with English supertitles
Cast
Minnie | Lee Bisset*
Dick Johnson | Dinyar Vania
Jack Rance | Michael Mayes*
Sonora | Levi Hernandez
Ashby | Matthew Treviño
Nick | Norman Shankle*
Wowkle | Elise Quagliata
Jake Wallace | Christian Zaremba*
Larkens/Billy Jack Rabbit | Branch Fields*
Trin | Tyler Nelson*
Sid | Joshua Zink*
Handsome | Adam Cannedy
Harry | Drew Duncan
Joe | Adrian Kramer*
Happy | Brian Kontes*
José Castro | Tyler Putnam
Creative Team
Conductor | Andrew Bisantz*
Director | Lillian Groag
Scenic Designer | John Conklin
Costume Designer | Constance Hoffman
Lighting Designer | Adam H. Greene*
Makeup & Hair Design | Ronell Oliveri
Chorus Master | J. Gawf
Fight Choreographer | Christian Zaremba*
*Opera Omaha Mainstage Debut
TICKETS AND INFORMATION
Single tickets for Opera Omaha's 2015–16 Season are priced from $19 to $99 for all operas. Visit
www.ticketomaha.com
for further details, or call Ticket Omaha's Box Office at (402) 345-0606.
Production sponsored by First National Bank and KETV (media partner). Season sponsored by Omaha Steaks, Nebraska Arts Council and the Nebraska Cultural Endowment.
EVENTS
Opera Prelude:
Opera Omaha presents pre-performance insights on Friday, February 12, 6:40-7 p.m. and Sunday, February, 14, 1:10-1:30 p.m. These 20-minute informal discussions with the conductor Andrew Bisantz are free to ticket holders and take place in the Grand Lobby, Orpheum Theater.
Midday Music:
a free lunchtime preview on Friday, Feb. 5, 12:15 p.m. featuring Conductor Andrew Bisantz, Director Lillian Groag and Baritone Michael Mayes from
The Girl of the Golden West
. Midday Music will be held at Opera Omaha's rehearsal room (1850 Farnam St.) and provide entertainment and behind-the-scenes insight into the production.