Aug 13, 2020, 16:42 PM by Dara Hogan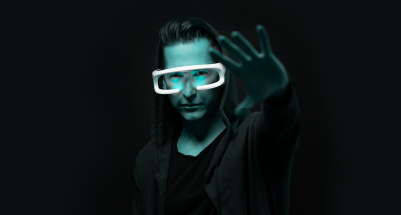 OMAHA, Neb. (June 30, 2020) - Streaming directly to at-home audiences, Omaha Performing Arts presents Remote Control: A Virtual Mind Reading Experiment for a limited engagement on Sunday, July 12 at 7:00 PM and Wednesday, July 15 at 7:00 PM.
Tickets to access the live streaming event are $45 per device and go on sale Tuesday, June 30 at 12:00 PM at TicketOmaha.com or by calling 402.345.0606. After completing the purchase, you will receive an email confirmation providing you with instructions on how to access the performance. In order to provide the most intimate experience possible, capacity for each performance is set at 50 or fewer passes— each pass allows viewing on one device.
Remote Control is a hands-on experience hosted by leading mentalist, Max Major. Max has unleashed real-life Jedi mind tricks on unsuspecting participants. He controlled Heidi Klum's mind on Zoom and Simon Cowell called him a "demon." He has performed astonishing feats on stages from Las Vegas to New York to London, and now Max Major is bringing his shocking ability to get inside your head through the screen in Remote Control: A Virtual Mind Reading Experiment.
The intrigue kicks off before the show even begins when audience members receive a TOP secret package in the mail. It must remain sealed until the show begins. Once opened, its contents help unleash the real-life Jedi-mind tricks that fuel the evening.
Dubbed the "real-life Sherlock Holmes" Max Major has appeared on the TODAY show and America's Got Talent, as well as dozens of viral videos that have stunned millions across the internet. An expert in body language, influence, and reading people, Max has been called before two Department of Defense Intelligence Agencies to demonstrate his innovative techniques, earning him the reputation as "the human lie detector" along the way.
Produced by Mills Entertainment.